Welcome to the Miami Hypnosis Center
South Florida Hypnosis Programs that change lives….
The staff of the Miami Hypnosis Center is privileged to help those who are seeking insight and positive change in their lives. To better serve you, our sessions are specially tailored to meet your specific needs and challenges. Miami hypnotist Eli Bliliuos, the founder and president, as well as his staff offer a combination of Hypnosis, Life Coaching, Neuro-Linguistic Programming (NLP), Emotional Freedom Technique (EFT), and Kinesiology.
Miami hypnosis sessions work quickly to empower your ability to access your innate resources and actuate positive and defining change. While in hypnosis, your Miami hypnotist will give suggestions to the subconscious that will allow you to overcome your limiting beliefs and negative habits fast. Though a common belief is that you are unaware of what is going on while you are going through hypnosis, the fact is, you are very aware and are always in control of the session. Your Miami and Ft. Lauderdale Hypnotists at the Miami Hypnosis Center are beside you every step of the way while you undergo profound change and deep healing.
---
Best Hypnosis Video Testimonials in NYC for Smoking Weight Fear Phobias
---

People come to the Miami Hypnosis Center for safe, fast, and natural help in overcoming some of societies most common issues, like weight loss, stop smoking, stress relief, creative blocks, speaking in public, pain relief, and self-empowerment. Many people are seeking assistance with enhancing their peak performance skills, self-esteem or their ability to focus, taking tests, improving their memory, moving on after a breakup, spiritual awareness, and forgiving yourself. The Miami Hypnosis Center is also able to help you overcome fears and phobias, limiting beliefs, depression, substance abuse, PTSD, obsessive thoughts, negative self-talk, and bad habits, and stammering.
---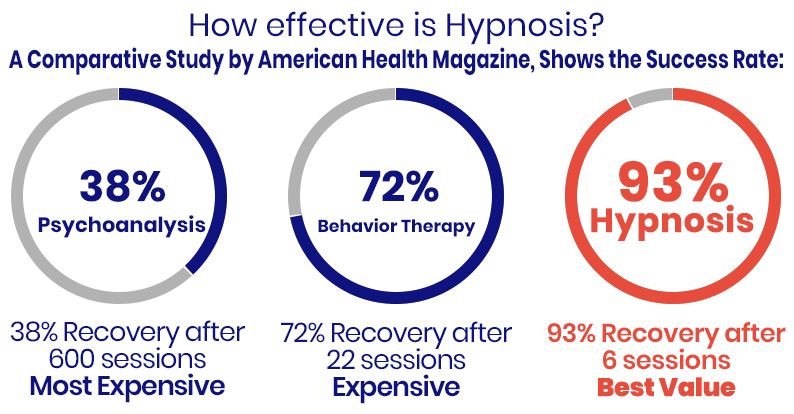 ---
Did you know that 90% of your thought capacity is controlled by your subconscious mind?
Unlock the power of your subconscious, and free your mind to accomplish amazing things!

Miami hypnotist Eli Bliliuos also offers one of the most comprehensive hypnosis training courses available in the country. The training courses and seminar combine NLP Coaching certification and hypnosis training so you have the means to help your clients facilitate positive change. Advance specialty training for those who want to study within a particular niche or want to expand their knowledge in regression, relationships, medical hypnosis, drug addiction, and more. Eli Bliliuos offers this training in many major cities in the states, and online through streaming or pre-recorded video formations that can be viewed by accessing the Miami Hypnosis Center video training portal so you can learn in the comfort of your own home.
---
---
---
"New Studies Show that Hypnotherapy can Conquer just about Any Bad-For-You Obsession"
"Half of People who used Hypnotherapy to Stop Smoking were still cigarette-free in 6 months, versus just 16% of nicotine-replacement users and 25% of people who went cold turkey"
"People who did hypno- and talk therapy were able to lose more than twice the weight of their counterparts who did talk therapy alone" – Glamour
"A growing body of research supports the ancient practice as an effective tool in the treatment of a variety of problems, from anxiety to chronic pain." – Newsweek
"There's entrancing news about hypnosis; it's gaining credibility as a treatment for a multitude of troubles, from nicotine addiction to post-traumatic stress disorder." – Business Week Feb
"Hypnotherapy for Smoking Cessation Sees Strong Results" – Science Daily
---
List of Hypnosis Sessions Offered
CLICK ON THE LINKS ABOVE TO LEARN MORE
Have a Challenge that's Not Listed Here? 
We Can Help!
---
---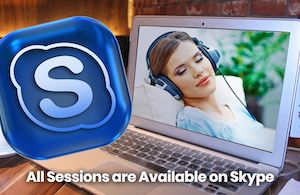 Phone sessions, Webcam and Skype sessions, and hypnosis MP3s are also available as alternatives to traveling to training sessions.
If you are seeking spiritual enlightenment, we at the Miami Hypnosis Center offer Past Life Regression and Life Between Lives Regression, both of which are based on the work of the renowned Dr. Michael Newton. Sessions can be scheduled at any of our locations including the Miami Hypnosis Center, or our offices in Ft. Lauderdale, South Florida, and Hollywood Florida.
Eli Bliliuos is one of the most distinguished hypnotists in the country and one of the most physician referred hypnotists in Miami and New York City. He travels the United States and foreign countries providing exceptional hypnosis training, certification, and continuing education courses for professionals and those interested in helping other facilitate positive change in their lives.