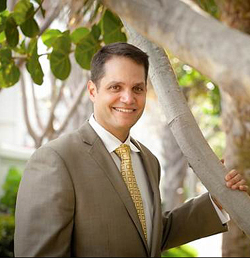 Hypnosis has the power to change lives. At the Miami Hypnosis Center, we are committed to giving every client a profound change in their life. To give our clients the best sessions and programs, we offer a blend of options. You can discover NLP, hypnotism, kinesiology, EFT and life coaching services through our program.
The president and founder of our organization is Eli Bliliuos. He created the center to ensure that individuals can get the help they need to meet their needs. Over the course of his career, he has become the leading physician-recommended hypnotist for Miami & Ft Lauderdale.
When you choose to start a hypnosis program, you can select from a variety of different options. If you want to lose weight, sleep better or reduce stress, we have hypnosis options available for your needs. You can also get hypnosis for smoking cessation, ending bad habits, increasing your focus, depression, stammering, test taking anxiety, childhood trauma, memory improvement PTSD, forgiveness and phobias. To see the possible sessions you can have, check out the list of available options. If your goal is not on the list, speak to one of our hypnotists today to figure out if we can tailor something to your needs.
Click HERE to Call: 305-455-9476

Hypnosis is designed to help you meet and overcome all of the challenges of daily life. Our top hypnosis programs in Miami/Ft Lauderdale are made with the latest NLP and hypnosis techniques. Due to his expertise, Eli Blilius also facilitates some of the most comprehensive hypnosis training programs available in the country. During the certification programs, he offers hypnosis and NLP certifications that will help students to bring about great changes in their lives.
There are also hypnosis training sessions available for professional hypnotists who want to increase their knowledge or develop a particular niche in the field. These specialty areas include topics like relationship challenges, medical hypnosis, hypnosis for drug addictions and regression. You can access these training programs online using a pre-recorded video or live feed. In addition, we offer training options in a number of United States cities.
Click HERE to Call: 305-455-9476

Each hypnosis session guides you through a process of relaxation so that your subconscious will be more accepting of new ideas and insights. Suggestions are given that help to challenge your limiting beliefs and habits. You are aware and throughout the entire process while remaining in complete control. Through this experience, you are guided toward a life-changing healing experience. Since some clients are not able to come to the center, we also offer online, phone, webcam and Skype sessions at your convenience. Our hypnosis mp3 downloads are also available for a practical alternative that gives you the flexibility you need.
Hypnosis Centers and Options
Skype, mp3s, webcam and phone sessions are available if you are not able to travel or have limited time to attend an in-person session. If you want to attend a session in person, we have locations in Hollywood and Miami Beach, Florida.
To contact us, please call (305)455-9476.